situated in Baildon, Bradford
we are affectionately known locally as :-
'The Church on the Green' - Following today's announcement from the government regarding the avoidance of all non essential social contact, we have taken the decision to close the Church until further notice. The Apostle Paul in Romans 13 tells us that Christians should always be at the forefront of being good citizens in obeying the government, and this has guided our decision. [ 16 March 20].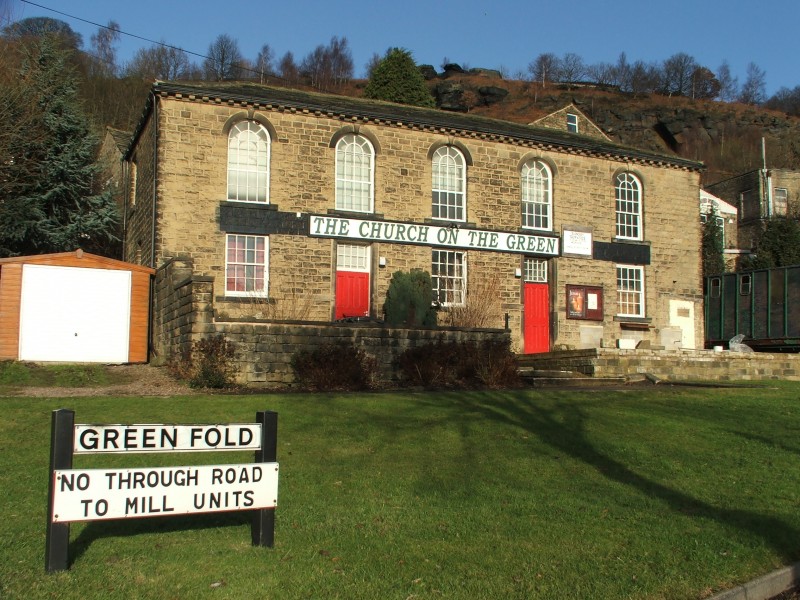 Church on the Green is a small but growing Evangelical Church based in the lovely hamlet of Green Fold, Baildon. Baildon is a suburb of Shipley and Saltaire - a world heritage site. We are a group of people who aim to live our lives with Jesus Christ our God and Saviour at the centre of everything. Our goal is to make the message of Jesus and the teaching of the Bible, accessible and relevant to all.
If you are looking for a Church home, we invite you to visit us. We won't hassle you, twist your arm to become members. We aren't out to run up statistics. But the best way for you to get a feel for Church on the Green is simply to worship and fellowship with us. Our focus as a Church is on worship and teaching. Lots more goes on - but that is the heart of our life. We want to develop a hunger and thirst for the living God.
Now I must warn you. This Church is full of sinners. Everyone who comes here is one. You'll need to remember that if you visit us.